A Unique Practice Focusedon Personal Attention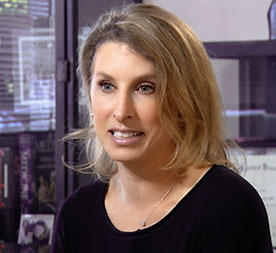 The decision to pursue plastic surgery is a personal one. It should be a positive life experience. My goal is to meet with you, evaluate what areas concern you, and discuss the possibilities. To achieve results, I'll bring my skills as a Stanford, breast and cosmetic fellowship trained, Board Certified Plastic Surgeon who has been in practice since 1999. I will educate you on your options and the pros and cons of each path.
I believe you must feel comfortable and open with your plastic surgeon. The decision to do elective cosmetic surgery can stir up a lot- what is possible? what are the tradeoffs? how can I plan for this with work/family/life? This is where my experience, expertise, compassion, and life as a working mom of three is so valuable.
I meet with you directly for all of your visits, from consultations through surgery and recovery. My greatest satisfaction as a cosmetic plastic surgeon, and as a woman who lives with the same changes, comes afterward—when we appreciate the results achieved, whether it be enhancing what you have or reconstructing an area back to normal.  I have lived in the Bay Area for over 25 years. My patients come from all over Northern California and the Bay Area, with a concentration in the cities of the Peninsula near my office. I understand the natural aesthetic and active lifestyles of my patients.
Education. Natural. Subtle. Personal.