"I still continue to see Dr. Greenberg"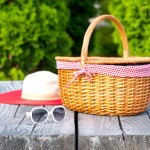 I have been a patient of Dr Greenberg's for about 5 years.  I had breast augmentation twice; second time was to swap out the saline implants (no problem, just my choice).  I couldn't be more pleased with the whole experience.  From the consultant all the way through the post-op and recovery, she was nothing but professional.  She advised me on the overall procedure, including her recommendation of the correct size for my body size/shape.  I knew exactly what I was getting and was pleased with the results.  She always made herself available for questions or concerns.  I know that many women have seen her over the years for breast augmentation so this procedure is one that she's VERY skilled at.  I continue to see Dr. Greenberg for Botox and fillers.  I highly recommend her as she clearly knows exactly what she's doing and makes recommendations specific to each clients needs.  You won't be disappointed!
"I went back three weeks later for a second round!"
Lauren Greenberg is the only board certified plastic surgeon I will let work on me now. Dr. Greenberg takes as much time as you need during consults to ensure that you have all the information you need, and that all questions are answered. I went in wanting a breast reduction and mini face lift, and instead she told me I needed a lift, not a reduction and could do it with a lollypop incision. My other surgeon that I was schedule for the procedure said I had to have an anchor incision and take me down to a C, which is smaller than I wanted. This is a HUGE difference in scarring and size. It's easier to take off more breast tissue later on if I want them smaller than to have to put an implant in to get the size back. Regarding the request for a mini face lift, she said it wasn't time and suggested several other options that were non-invasive and much less expensive. (I am 48 years old). I said I'd go the Juvederm route first, and she stayed late to administer it without hesitation. I went back three weeks later for a second round, and the next day coworkers told me how good/rested I looked – vibrant with great skin! Dr. Greenberg does not up sell you, gives you all of the downsides of treatments and surgeries and is honest about complications that past patients have had and how to avoid them. She doesn't talk down to you, doesn't use clinical terms that a layman would not understand, and uses analogies to explain how the different options work. She is very busy, and you need to be patient when making appointments because she is so booked…because she is THAT good. I have two more procedures scheduled with her and am no longer afraid to have the surgery. Check out her website – she puts so much time and thought into it to educate her patients and the public. She described the different incisions for breast reductions/lifts including what she favors and how she does it. Don't have fillers or surgeries done until you have the chance to meet her. You've be happy you did.
N.M., Breast Lift and Skin Fillers patient, San Jose, CA