office information
Palo Alto Office Hours
The office is open daily 9 a.m. to 5 p.m., Monday though Friday. I see patients in the clinic every Monday and Thursday, with additional time as needed. Surgery is done on the other days. Patients are seen by appointment only.
The building is across the street from Stanford Children's Hospital in Palo Alto. Parking is available behind the building. The suite is on the first floor near the elevator. Suite 117.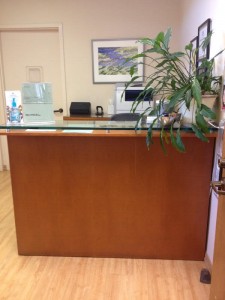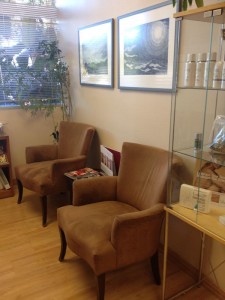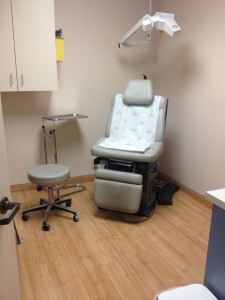 New consultations
New consultations are seen by Dr. Greenberg directly on Mondays and Thursdays in clinic.
For cosmetic surgical procedure consults, she spends an hour with you.  This is a great educational time.  If you have questions or someone you want with you, bring them to the consultation.  Cost for a cosmetic consultation is $100.  For many patients this will include imaging with the Vectra 3D imaging system, which helps evaluate skin quality, sun damage, asymmetries, and can offer simulations of the proposed changes.   The cosmetic consultation cost is applied to the cost of surgery when you book your surgery.
For insurance surgical procedures consults, she spends an hour with you.  (Common procedures which may have coverage: breast reduction, hernia repair, upper eyelid surgery, breast cancer reconstruction, and implant capsule removal.  The determination of medical necessity coverage is made by your insurance company.  Dr. Greenberg can help advise you during the consultation of what requirements they use.)  Cost for an insurance consultation is according to insurance fee schedule, and as a courtesy we will bill your insurance for the visit.  You are responsible for your copays and deductible amount, and those vary dependent on your plan.
*Confirmation call Due to demand and wait time for consultations, we will call you to confirm your consultation 1 week ahead of your scheduled date.  If we do not reach you directly, you need to call or email us back to confirm you are coming.  We apologize, but if we do not hear from you, we will move someone up from the waiting list.
When you confirm your appointment, we will collect your consultation fee.
For nonsurgical procedures like botox and fillers (Restylane, Restylane Lyft, Juvederm, Sculptra), skin care, or chemical peels you will be charged for the cost of the procedure.  If you have an informational only consultation (nonsurgical consultations are shorter than surgical consultations), the cost is $55,  which is applied to your first treatment.
We look forward to meeting you!
Financing
INSURANCE IN NETWORK:  Dr. Greenberg is terminating her association with Blue Cross PPO, and will no longer be a provider as of September 1, 2016.
NON CONTRACTED INSURANCES: For all other PPO plans she is not in network and not contracted with that company.  We can still bill your medical insurance plan as a courtesy to you.  These surgeries are elective, not emergency.  If you are part of an insurance she is not contracted with your fees will be higher than if you go to a provider who is in network.  Every plan is different.  HMO or Kaiser plans can't be billed.
Generally for insurance surgical procedures there are two charges from Dr. Greenberg to the insurance company: the initial consult and the surgery.  The post op office visits for the first 90 days are included in the surgery fee.  Please look at your plan and understand your benefits: what surgeries are covered and what your associated copays, deductibles, and other payments are.  Please understand even though you may expect insurance to cover part or all of your bill, you should call your insurance company and understand your benefits.
Dr. Greenberg only bills for her services.  There will be other fees where applicable from the operating room, anesthesia, and pathology.  Your insurance plan mandates you are financially responsible for all copays, deductibles, and non covered services.
Most procedures are considered cosmetic, and insurance will not cover those.  For breast reductions, breast cancer reconstruction, skin cancers, and eyelid surgery, we will submit your information to receive preauthorization for surgery.
COSMETIC/ ELECTIVE:
For cosmetic patients, payment is required before surgery.
If you need financing please see Reliance Medical Financing (affiliated with med loans).  Their websitelink is here:  www.MedLoanFinance.com
Surgery
Other than minor procedures, surgeries are done at surgical centers.  Dr. Greenberg has privileges at Stanford Hospital in Palo Alto, Sequoia Hospital in Redwood City, Menlo Park Surgical Hospital in Menlo Park, and the Plastic Surgery Center in Palo Alto.  For anesthesia, she uses the Associated Anesthesia Group.
Read testimonials about the practice