Mommy Makeover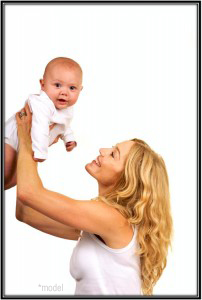 Congratulations on having a baby. It is truly a blessing, and one of the best journeys I have ever taken. As you have undoubtedly discovered, having babies takes a toll on your body, particularly your abdomen, breasts, and skin. Helping women regain their pre-pregnancy bodies is an area of particular interest for me. Most of my Northern California patients are women in their late 30s and early 40s, and much of what I fix is what babies ( as well as time, gravity, and life) have caused. I feel strongly our bodies change more than those of our mothers did. Particularly here in the Bay Area, we have babies at an older age, we gain more weight, and we breastfeed. What makes us proud in our Palo Alto playgroups is a healthy child. Our own bodies take second place.

Post-pregnancy surgery should not be done until you have allowed time for your body to fully recover. It is amazing to see what time, exercise, and those healthy Bay Area habits can do to improve things. But there are typical changes I see among new moms, many of which cannot be fixed by exercise, creams, or sheer will. Patients in Palo Alto are well educated. My goal is to help you evaluate your choices and determine your best option together.
Plastic surgery after pregnancy is not needed by every woman. But for many, it allows us a way to reclaim our bodies after having babies. The benefits to self-esteem and sexuality can be great.
The two major areas affected are breasts and body.
I had a breast augmentation and liposuction about 2 months ago and I couldn't be happier! My body looks 100% natural.
– K.K., Stanford
Determining the best course for you requires a careful evaluation of your goals and the realities of what can be done, which I go over in great detail during your consult in my Palo Alto office. The surgery is done in one of two local outpatient, fully-accredited surgery centers in Palo Alto or Menlo Park. I do frequently combine surgeries. We have busy lives in Palo Alto and the Bay Area. Many of us work. We all have children. There are benefits to combining surgeries:  you are under anesthesia once, you recover once, and some cost savings. You will need someone else to help you with your children immediately after surgery. I jokingly say this is the only way some of us get any "mommy vacation time."  The more you take it easy immediately after surgery, the faster you will get better. As this is elective surgery, this should only be done safely. With some larger surgeries an overnight stay is recommended, and for some a two-stage procedure may be necessary.
Blog on my website & at my website dedicated to bodies after babies www.bodypostbaby.com