botox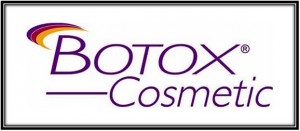 BOTOX® injections are a great way to eliminate or reduce wrinkles and frown lines. The areas frequently treated are
the forehead,
the lines between the eyebrows,
and the crow's feet around the eyes.
(and sometimes on the lip and neck)
These lines can make you appear older, tired, and angry. It is also useful in some migraine patients to help reduce headaches. With the active outdoor lifestyle we lead in the Bay Area, squinting in the sun can make wrinkles worse. Botox can help.
Botox is a non-surgical skin care treatment I do in my Palo Alto office. It takes only minutes to perform the injection, and usually brings results within 72 hours. Botox is botulinum toxin. It paralyzes specific facial muscles, immobilizing the muscle for three to five months. As a result of the muscle not moving, the skin lying on top of the muscle relaxes and wrinkles fade. The effect is a rested and more youthful appearance. Over several months as the muscle action gradually returns and lines reappear, a simple follow up skin care treatment is all that is necessary to regain the desired result.
You look smoother, younger, the perpetual frown is gone, and, if you're lucky, there will be a slight lift to your brows, which helps open up the area around your eyes. But you won't look like you've had anything done. You will look like you, and you will have the full range of expression."
– O.S., Belmont
doctor administered, fresh botox
It is important you go to a doctor well versed in administering Botox injections for a natural, smooth result. Otherwise droopy eyelids, a "frozen" face, or severe bruising may occur. I perform the botulinum toxin injections myself – "doctor administered Botox" – I do not use nurses or assistants. Though some advocate an open vial of botox is good for a week, from personal experience I believe fresh botox is more effective. If you are doing two areas (which is 48 units at my office) you can have a botox injection on any clinic day.  Some places that do botox daily use old botulinum toxin, which is not as effective- I believe it takes longer to kick in and does not last as long. I offer a discount for multiple areas and try to have other promotional specials.
Botox
Allergan brand is the official "Botox."
We have botox special days, where there is a discount.  Call the office to see when these are. The special is good on that day only.  There is also a frequent flier program for botox called Brilliant Distinctions.  It is worth signing up for, as you earn points which translate into money off your next treatment (no mail in rebates). My assistant can help sign you up.
For more information, visit www.botox.com.
Dysport
Dysport, also known by Reloxin, is a competitor to Botox.  Its effect is the same.  I like Dysport as well, and for some patients it may work better.  I think fresh botulinum toxin is more effective, and Dysport comes in a multi use vial, so call the office to find a Dysport day.  The cost is about the same as Botox.  They also have a frequent flier program called Aspire rewards, which helps lower the cost with rebates.
For more information, visit www.dysportusa.com.
Xeomin
Xeomin is a newer competitor.  I do not use it.  There was a study which compared efficacy of the three brands, and it did not test as effective.  (The study is in my blogs.)
For my many blogs on the subject, please click here.
Read testimonials from botox patients
*Individual Results May Vary