"Dr. Greenberg is really great to work with"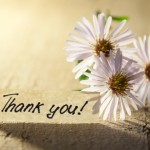 I've used Dr. Greenberg's services for the past 6 years and couldn't be more pleased.  Her office staff is friendly and helpful.
She's very professional but personable.  She takes time to listen to what I want ask and answer questions and provides thoughtful advice on options that will best help me to achieve my desired outcomes.
She offers a few products for sale in her office and even has her own skincare products for sale.  Her products are great and very reasonably priced!
I feel very comfortable recommending Dr. Greenberg to any of my friends who are interested in the services she offers.
"She was endlessly patient with me"
I went to Dr. Greenberg originally for breast implants.  She is the only doctor I saw who asked me to bring two tops as we sized my new breasts.  She explained that turtlenecks would emphasize the breasts, and V-necks deemphasize them.  She was endlessly patient with me, as I tried on first one and then the other in the various sizes we were looking at.  She steered me towards the optimum range medically, but let me make the final choice.  The breasts Dr. Greenberg gave me look natural.  They fit my build, and you'd never know, if I didn't tell you, that they're not the ones I was born with.  This is particularly impressive given the fact that I'm small-ribbed and small-boned, and had virtually nothing to begin with.  Where other doctors feared to tread, she created a sweet miracle. Lauren Greenberg is knowledgeable, has skill, and integrity. She is honest and direct: she tells me what's likely to work and what's not, rather than trying to sell me services. And she does beautiful work."
O.S.,  Breast Augmentation, Botox, Sculptra patient,  Redwood City, CA
"She made sure I was a good candidate for the procedures I wanted"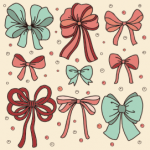 "When I was considering breast reduction, liposuction and upper eyelid blepharoplasty surgeries I saw 3 other physicians before I met Dr. Lauren Greenberg. Probably the most important reason I chose her was that she did not minimize the importance of whether I really was a good candidate for the surgeries I was considering, and we worked together for several months making sure my weight was stable, and that my lifestyle would make the changes I was making sustainable.  From the beginning, Dr. Greenberg really gave me the truth about my responsibility in the process to ensure a successful outcome, and was extremely thorough in preparing me for the procedures both beforehand and afterwards.  The surgery she did for me was amazing; my husband and my friends tell me I look wonderful, and I feel really great. Her availability via email, phone and appointments whenever I felt I needed them during my recovery process was truly extraordinary. Dr. Greenberg takes seriously the importance of all of the realities these types of surgery entail, and I felt she took every possible precaution to ensure my preparedness and comfort, both physically and mentally. She is a truly gifted surgeon and a compassionate physician whose sense of responsibility to her patients is ever present.  I feel so lucky that I got to work with Dr. Greenberg on my little personal transformation; I feel like she gave me back myself."
L.R., Breast Reduction and Liposuction patient, Palo Alto, CA
"After my first consult with her I knew she was my doctor"
"My experience with Dr. Greenberg was absolutely wonderful.  I had been thinking of breast augmentation for years and never had the courage to go through with the process until I met Lauren Greenberg.  After having two children, my already small breasts had flattened out completely. I explained to her that I had never minded being small breasted but just wanted back what I had before children.  I did not want large unnatural-looking implants.  In the process of researching doctors, every person I met who had the nicest and most natural results had all been to Dr. Greenberg.  After my first consult with her I knew she was my doctor.  Her confidence and honesty got me through the process and I could not be happier with my results.  It has been one year and four months since surgery and I am so happy I did it.  The entire process was so much easier than I ever thought.  I knew if I did exactly what she told me to do I would get the results I wanted and I did.  In the past year, I have referred two very good friends to her, and of course, the results are beautiful.  Thank you Dr. Greenberg!"
C.T., Breast Augmentation patient, San Carlos, CA
"Her knowledge was extremely comforting"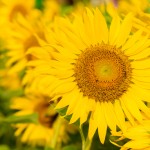 "I decided to look in to undergoing a breast augmentation late last year, and was referred to Dr. Greenberg. I met with her two/three times prior to deciding to go through with the procedure. Each time she made me feel more comfortable, but most importantly, made me feel that it was completely and totally my decision, and my decision only. Her professionalism and obvious knowledge was extremely comforting. She was on call to answer any of my questions before, and after the surgery. I think she's fantastic and will be singing her praises to anyone who will listen! I'm thrilled with the outcome of the surgery and have Dr. Greenberg to thank!"
J., Breast Augmentation patient, San Carlos, CA
"She has made this a smooth process and I am so happy with my results!"
"I chose Dr. Greenberg because of her honesty and her amazing results focused on keeping her patients looking natural.  I can't say enough about how positive my experience has been.  She has made this a smooth process and I am so happy with my results!  She has always promptly addressed my concerns before and after surgery which has made this so personal for me.  I recommend Dr. Greenberg to all my family and friends! Thank you for making my personal choice to have surgery so personal.
Thanks Dr. G.!"
K.O., Breast Augmentation, Eye Lift, and Liposuction patient, San Mateo, CA
"She is focused on her patients getting the very best results"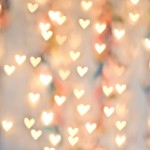 "How lucky was I to have a sister that had surgery by Dr. Greenberg. I was able to go directly to a great plastic surgeon that has had me smiling since my surgery July 11, 2011. I want to tell everyone about her skill and talent and how I was so fortunate to have her as my surgeon. I had 40 year old breast implants that were ruptured and Dr. Greenberg removed them and gave me a lift too. My breasts have never looked so wonderful and I know that if others were to see my before and after pictures her already busy office would be over flowing. Dr. Greenberg is so focused on her patients getting the very best results that I am telling all my friends about her. I live in Mill Valley but I am so glad that I made the drive to Palo Alto. I have 2 woman coming to my home tomorrow because they are considering a breast reduction and a lift. My friend told them about my surgery and that I was thrilled with the results. I hope that I can refer her business because I want other woman to be as satisfied and get the best care possible like I did by Dr. Greenberg.
S.R., Breast Reduction patient, Mill Valley, CA
"And for the amount of time she spent, the value is clear."
"I've had bad results with lipo before, so this started out as possible repair job on my arms. The previous surgeon stuck a cannula in a few times for few inches, charged me a fortune, and left me lumpy and skeptical on the whole thing. After reading the many "filtered" reviews on Yelp (always a good idea) I decided to get a consult with Dr. Greenberg.
Through good listening, clear communication, great advice and a much longer surgery time she achieved what I always thought plastic surgeons could do in theory. Incredible results, even better than I had hoped for. She definitely takes pride in her work and has an artistic eye. She even disguised the scars with asymmetry and by using slightly curved rather than straight cuts.
Unlike the hype of so many plastic surgeons, Dr. Greenberg was forthright and realistic up front, then dazzling in results. And for the amount of time she spent, the value is clear–compared to feeling overcharged before. If I ever need anything else done, I know I'll get good advice from Dr. Greenberg. I will tell all my friends that finally I've found a plastic surgeon who is not taking advantage of people, but who really can change your body shape. I have a waist for the first time in years!
I'm a tough customer and am super happy with the results. Delighted with the whole experience. Highly recommended."
G.E., Liposuction patient, Saratoga, CA
"She is really honest with her patients"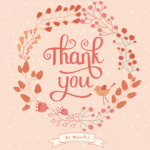 Here's the deal, Dr. Greenberg is not going to lie to you and do surgery on you just to get some money and I love that! If she thinks that what you want is unrealistic she will tell you (in a very kind way). She is very honest with her patients and she really wants all of her patients to have great results. I consulted with a few doctors before her and I was extremely turned off. She made me feel very comfortable and not at all pressured into doing anything. I asked her several questions at and after my consultation and she answered all of them. I would email her with questions and she would call me within hours to follow up and answer my questions over the phone. I got a breast augmentation and I could not be happier. She really knows her stuff and she knows what is going to look good and what isn't. She really paid attention to what I wanted which is important because I feel like that is very hard to find in a surgeon. I received a breast augmentation and I struggled with all of the different options there are to choose from. She was very honest with me about what results I would get from each option and the good and bad. I love my results and I feel that achieved exactly what I was looking for. They fit my body very nicely and they look natural.The fact that she is a woman is also a plus because I feel like she gets it more than a male doctor would. She also made me feel very comfortable as I was going in for surgery.
I would recommend her to anyone!!!! She is awesome!
T.H., Breast Augmentation, San Jose, CA
"She has now sewn my children up five times."
Dr. Greenberg saved the day again. I have a very active brood who seem to fall constantly on their faces! She even talked my five year old son through stitches in his tongue. No small feat. Their scars have healed beautifully!
B.F., Menlo Park, CA
"She is extremely knowledgeable in her field"
After going to consultations with three doctors in the bay area it was an easy and obvious choice for me to go with Dr. Greenberg. I chose her because I felt that she, above all, really listened to my preference and is extremely knowledgeable in her field. Where I felt other doctors tried to convince me of something or overrule my wishes, she laid out the options in easy to understand language and truly listened and took in my feelings and preferences. Also I felt she was up to date on current research and innovations in her field. She gave me realistic expectations and answered all of my questions. She is succinct and to the point, but not unloving or insensitive. Choosing a doctor is a lot about the general vibe you feel with them, and I felt strongly that I could trust Dr. Greenberg and that she would not only give me the results I was looking for but also take care of me. I would recommend at least you see her for a consultation and see if her style is right for you.
KL, Los Gatos, CA
"You can trust her and trust the results. Don't look any further."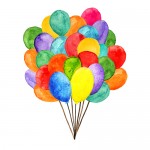 Dr. Greenberg is an amazing person and surgeon. Her candor is refreshing, her clear eyed assessments and her honesty in what works, and what doesn't was remarkably refreshing. She performed for me above and beyond, was honest, concise, informative and caring. She is the penultimate in modern competence, genuine caring, cutting edge skills and superlative follow up, even when she is trying to take some much deserved time off.
TB, Aptos, CA
"She is a person of integrity who truly cares about the procedures you're choosing"
I wanted to write a review about Dr. Greenberg because she is a woman for whom I have enormous respect. She runs her own small office and isn't affiliated with any of the large practices. I think seeing a woman doctor on her own is inspiring. When you meet her you know that she is a person of integrity who truly cares about the procedures that her patients are choosing. She is good at what she does and honestly provides feedback about what is and what isn't necessary. I would recommend her to anyone who asks for an experienced talented plastic surgeon.
SS, Santa Clara, CA
"Hats off to Dr. Lauren!"
Dr. Greenberg stitched up my five year old's tongue on Monday. She was the perfect combination of calm, comforting and awesome!! It looks great. He had a deep laceration to his tongue and needed an injection of lidocaine placed directly into his wound (did I mention that it was on his TONGUE!!). I have no doubt that he would NOT have tolerated this procedure with a less than perfect combination of confidence and calm–which Dr. Greenberg has in spades!! She did a fantastic job!!
BF, Menlo Park, Urgent visit for child with laceration
"I still continue to see Dr. Greenberg"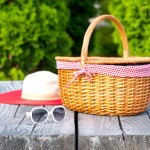 I have been a patient of Dr Greenberg's for about 5 years.  I had breast augmentation twice; second time was to swap out the saline implants (no problem, just my choice).  I couldn't be more pleased with the whole experience.  From the consultant all the way through the post-op and recovery, she was nothing but professional.  She advised me on the overall procedure, including her recommendation of the correct size for my body size/shape.  I knew exactly what I was getting and was pleased with the results.  She always made herself available for questions or concerns.  I know that many women have seen her over the years for breast augmentation so this procedure is one that she's VERY skilled at.  I continue to see Dr. Greenberg for Botox and fillers.  I highly recommend her as she clearly knows exactly what she's doing and makes recommendations specific to each clients needs.  You won't be disappointed!
"My body looks and feels so thin"
I had lipo and a mini tummy tuck two years as of last October. You may remember me by being the patient that was a bit depressed and not feeling as fabulous as I thought I would. Well, Dr. Greenberg today I am feeling wonderful and so happy that I went through with the surgery. I have been working out, eating 5 small protein/veggie meals – throughout the day and have lost 36lbs. I now can fit into a size 6…Yes!! I never have I been able to obtain this goal. I am only 14lbs. away from meeting my ultimate goal of 125 lbs.
My body looks and feels so slim, this too is something I was never able to achieve, even at my lowest weight. I always had those hips that prevented me from getting into a size 8 not even thinking size 6 was possible. Also being able to cross my legs, which may sound weird but I always thought this was not going to happen for me being 5'1″, I figured my short legs just won't cross like other women. I could go on and on, giving you all the pros, what I would like for you to know is this: Yes, my post surgery was rocky, and you seemed so concerned, I just want you to know that it may have taken me a bit to get there, but I am there and enjoying everything about my slim hips and flat tummy!!
You are the best – thank you.
J.F., Liposuction and Tummy Tuck
"The results are worth it!"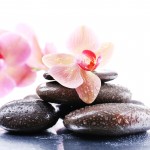 "My experience with Dr. Greenberg has been terrific and very transforming for me, both physically and emotionally.  After having 4 kids in 5 ½ years, I had put my body through a lot.  I had also passed the 40 year mark, and felt I needed to do something now so I could enjoy my body and appearance.  So, I interviewed plastic surgeons, and Dr. Greenberg stood out immediately.  Her ability to relate to my situation (she has young children too) and my concerns with my body, plus her great personality, made me instantly know she was the surgeon for me.  She did an awesome job on giving me my body back; my breasts haven't looked so good since I was in my early 20s.  She is caring and responsive and I would highly recommend her to anyone.  Her work on helping me fix what the babies did to my body, particularly by breasts, really transformed not just my body but my attitude.  I am so confident now and happy with my body, which I have not been in more years than I can remember.  The results are worth it! "
E., Breast Lift and Liposuction patient, Atherton CA
"Excellent job with the shape and stitchwork!"
After having seen Dr. Greenberg's surgical results on a friend I decided to pull the trigger and on 5/14/13 I had a breast lift by Dr. Greenberg. I am absolutely thrilled with the results! Dr. G did an excellent job with both the shape and the stitch work (it was my second, so I had something to compare it to (and it turned out better than the first one!)) I give her my highest recommendation!
K.L., Breast Lift patient, Portola Valley, CA
"She is Standford educated"
I searched for a plastic surgeon for about 2 years. Dr Greenberg was the last surgeon I met with and am so glad it took as long as it did. I found Dr Greenberg to be very knowledgeable and to be a great listener. Yes she is Stanford educated which is great but it's her quest to discover the newest, safest techniques to improve outcomes that I found especially attractive in her practice. She did not have "an agenda", she did not try to push for any unnecessary procedures. She listened to what I needed and offered me the best approaches to meeting my goals. She is an amazing surgeon! I had a breast augmentation and lipo about 2 months ago and I couldn't be happier! My body looks 100% natural. I don't have any visible scarring which is amazing. Dr Greenberg took such great care in ensuring all my incisions would blend right in. She certainly has a client for life!!!
K.K., Breast Augmentation and Liposuction patient, Stanford, CA
"I've never had a more positive experience with a doctor."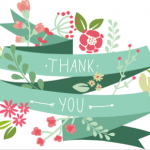 Dr. Greenberg is a fantastic surgeon and I have never had a more positive experience with a doctor. She is caring, kind, and keeps up on the latest information in her field. I went to her after losing 190 pounds and she has done a wonderful job at removing all the wrinkles caused by my weight loss. Within the past year she completed a tummy tuck, breast lift, liposuction, and 2 weeks ago, a face lift. She is honest, direct, and kind. She answers all my questions and has always given me the full information I needed to make the right decisions for my body. She is not someone who encourages more surgery to enrich herself. My phone calls have always been returned within minutes. Best of all, she did a great job with each surgery and I am so happy with how I look now!
M.B., Body Contouring after Major Weight Loss and Face Lift patient, San Jose, CA
"She won't perform a procedure on you unless she feels you will get a good result"
I had breast augmentation with fat transfer done by Dr. Greenberg and couldn't be more thrilled with the result. This procedure is not for those who want instant gratification, as it requires around 4-6 weeks' use of the Brava skin expansion device before surgery, then liposuction and transfer, then another 4 weeks of Brava use post surgery for the fat graft to take. The Brava is a total pain, but I wanted larger breasts (one can usually gain a full cup size) and wasn't comfortable with implants. The added bonus of this procedure is that you reduce the size of another problem area (usually stomach or thighs).
As other reviews have indicated, Dr. Greenberg is very conservative in what she's willing to do (she won't perform a procedure on you unless she feels you will get a good result), and she's also very straightforward. You know the risks going in, and she doesn't sugar coat anything. I frankly appreciated her candor, and can honestly say I would recommend her to anyone – she's just that good.
M.B., Breast Augmentation patient, Mountain View, CA
"She is a perfectionist!"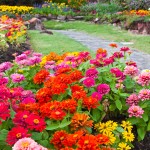 I had the most wonderful experience with Dr. Greenberg. I had a breast reduction and a lift and I am so happy with the results. I tell everyone to go to Dr. Greenberg. She is a perfectionist. She puts her patients first and she arrived at the hospital early to make sure that all was in place for my procedure. If you are seeking a compassionate professional that will produce the best results possible, there is no other plastic surgeon to consider. I met with 3 other plastic surgeons before I made the right decision to go with Dr. Greenberg.
S.B., Breast Reduction patient, San Carlos, CA
"She created my new look exactly the way I envisioned"
I found Dr. Greenberg after several months of searching. I was unhappy with the size of my breasts implants and wanted to make a change. After interviewing five or six women surgeons, I made my decision and decided to run with Dr. Greenberg. From the first appointment and initial impression, I knew that Dr. Greenberg and her staff was top notch. Not only did I feel extremely comfortable talking to Dr. Greenberg, my husband felt the exact same way. We both came in numerous times and pestered her with more and more questions about this and that and what if and you know, all the apprehensions related to breast reduction. Every time, Dr. Greenberg answered every question we had in terms that we, non doctors understand and spent considerable amounts of time with us on each visit. She was extremely knowledgeable and patient with us. Came down the day of surgery, she greeted us with a big smile, drew some lines on me, made me feel very relaxed and reassured me that I was going to be a very happy girl when I woke up, sore but still, very happy. Post surgery, she was 100 % correct, I could not have been happier. She created my new look exactly the way I envisioned and I could not be happier with the results. Her work is amazing! Very little down time too, maybe a month and that was it. I was back to the gym and loving my new look. It has been 4 months since the surgery and I have very little scarring or pain. Dr. Greenberg's expertise and ability to actually create what she told me she would create amazed me. Her work is beautiful and I can honestly say that, my new figure has changed my life and am the happiest I have ever been. I will highly recommend Dr. Greenberg for years to come. Dr. Greenberg does awesome work!
R.M., Breast Implant Removal with Breast Lift, Burlingame, CA
"She listened to what I was looking for but also gave me a very good suggestions."
I met with Dr. Greenberg several times before the actual surgery and as other reviewers (old post) mentioned, she was very straight forward and was not pushy at all. She listened to what I was looking for but also gave me a very good suggestions. At the end I decided to have the surgery and I'm extremely happy with the result. It has been 3 months since I had the surgery, but my scar is pretty much gone and left only a great result. It looks very natural. I'm so glad I went to see Dr. Greenberg.
Thank you again!
J.R., Breast Augmentation, Palo Alto, CA
"18 months later I am still very happy with the results."
I highly recommend Dr. Greenberg and tell my friends about her when they ask about age defying treatments. Dr. Greenberg reconstructed my breasts 1-1/2 years ago and I could not be more happy about the results. She was very thorough in explaining the results to me and I gave her my full trust and rightly so – she did a beautiful job with both breasts – one that was 35% missing tissue due to breast cancer. She took my "cut up boob" and made it match the other side as best as anyone could. It healed beautifully and 18 months later I am still very happy with the results. I fully trust her for all of my needs – fillers, lipo and anything else that I will need to have done over the years now since I am 50. Dr. Greenberg is honest and trustworthy. I can say this with confidence as I interviewed 6 surgeons around the SF Bay Area and went with my gut – best decision. Thank you Dr. Greenberg for helping me feel more confident and I appreciate your professionalism. Sincerely,
M.M., Breast Cancer Reconstruction, Breast Lift, and Liposuction patient, Saratoga, CA
"She has a personal line of products-I will never buy anything else"
I saw Dr Greenberg for a skin consultation as I have a lot of sun damage due to years of sun worshipping. As I have aged I find that moisturizers have become a necessity and that there are way too many products out there which do little more than look good on your bathroom counter. She has a personal line of products that not only repair your skin but reverse the damage. Used with the exfoliate and the moisturizer I have seen a real improvement and am feeling much better about my appearance. These products are awesome and very affordable—I will never buy anything else.
M.F., Skin Cancer Removal patient, Redwood City, CA
"Dr. Greenberg changed my life!"
She performed some corrective surgery from a procedure I had done many years ago. I know I should have had the correction done sooner, but then I may not have found Dr. Greenberg who did such an outstanding job. The results are beautiful and natural. It was the best money I have ever spent. Thank you Dr. Greenberg!
M.F., Revision Breast Surgery, Belmont, CA
"I feel like a sexy woman again!"
I have to say that I feel so lucky that I have found Dr. Greenberg! I interviewed a few doctors first and I took someone with me that had a lot of dealings w/Plastic Surgeons just to get a second opinion. My first consult I was in near tears to show her my belly-totally blown out from two pregnancies very close together. She really understood my pain and total embarrassment I was walking around with. She took a very long time w/me and answered all of my questions, she never rushed me. She didn't sugar coat anything and was upfront about all the possible ugly stuff that may come along w/abdominal surgery. You can't have surgery w/o scars but I know Dr. G did everything she could minimize the scars and put them low so I can easily hide them-even though I was was willing to let my stomach look like a road map I barely look touched. I mean, I really have to point them out to people and they are in total shock how great I look. I can't boast enough about the final results. I feel totally amazing, but mostly I feel like a sexy woman again. I proudly wear the snug tops again and I proudly tell people who fixed my stomach. It was worth it, every moment of the recovery (which was pretty easy I might add) and I would do it again but only if Dr. G was taken care of me. She is amazing and a great human! I am so grateful to have her in my life.
K.G., Abdominoplasty patient, Boulder Creek, CA
"She gave me a very honest assessment of what I could expect to achieve."
I'm so happy I found Dr. Greenberg! She did my tummy tuck two years ago. After two large babies, my stomach muscles had separated to an awful degree. I looked six months pregnant – and it wasn't because I was fat. I also had constant back pain and so little abdominal control I couldn't do a sit-up. But even after my primary care physician urged me to get a tummy tuck as soon as possible, I was hesitant to sign up for major surgery. So, I interviewed five different doctors – I think this is an important step for anyone considering a major procedure of any kind.
Dr. Greenberg really stood out. In the first place, her scar book – the photo album the doctors have in their office to show exactly what you can expect to look like afterwards – was incredible. Her scars didn't have the "pulled" look I saw in so many other albums. She was also happy to meet with me several times when I had more questions. And she gave me a very honest assessment of what I could expect to achieve. She was warm and sympathetic, but also not afraid to tell the truth! After the procedure, she responded promptly when I had concerns – either over e-mail or by phone. My results are incredible. My scar has faded to a thin white line that's perfectly placed to not show when I'm wearing a bathing suit – even a bikini. Since having the procedure, I've seen other people's scars from other doctors, and I've been happily surprised at how much better mine is. Most importantly, I'm STRONG again. I can do headstands in my yoga class! Thanks, Dr. Greenberg.
S.L., Abdominoplasty patient, Los Gatos, CA
"You must have absolute confidence in your surgeon. Me, I didn't have to think twice."
My introduction to Dr. Lauren Greenberg was in the beautiful work she did in giving me breasts. Breasts that look real and natural, and that fit my build. If you didn't know they weren't real, you'd never guess. That was nearly five years ago now, and I appreciate daily what she has done for me. Given me a figure where once there was none. But in the years that have followed this transformation, I've embarked upon other transformations as well, seeking now to combat the effects of time on the face and hands, and on the skin overall. I have a figure finally, now I want to forestall the aging process just a little. Slow it down, and enjoy life. Dr. Greenberg works magic with the needle. She does Botox, and you don't look like you have Botox. You look smoother, younger, the perpetual frown is gone, and, if you're lucky, there will be a slight lift to your brows, which helps open up the area around your eyes. They'll look a little bigger, a little brighter. But you won't look like you've had anything done. You will look like you, and you will have the full range of expression. Dr. Greenberg works with fillers as well, and, again, the results are beautiful. Those pesky lines around your eyes and mouth will smooth out and melt away. It's you, it's all you, just with the clock cranked back a bit. And people will stop asking you whether you're getting enough sleep. But aging is relentless. Came the day, about three years ago, when I could no longer bear how hollow my face had become. I had the look about me of starvation. The standard fillers won't do much for such large hollowed out areas. Dr. Greenberg suggested Sculptra. Sculptra doesn't just fill in lines, it adds volume. And it lasts, for up to two years or more. But it means, perhaps more so than with anything else, you must have absolute confidence in your surgeon. Me, I didn't have to think twice. Three years later, and I look better than I could have ever imagined. No one knows I'm having "work" done. People tell me I look healthy. I wouldn't let anyone else near my face. My doc's touch is sure, her eye unerring. She's simply the best.
O.S., Breast Augmentation and Skin Fillers patient, Redwood, CA
"Dr. Greenberg is not just a surgeon, but an artist as well!"
Squeezed in a final visit to my favorite surgeon today before leaving the Bay area after 20 years and heading to Boston. As usual, Dr. Greenberg was lovely, and I am going to miss her extraordinary and sincere bedside manner. I have been a client of Dr. Greenbergs for over a decade since first visiting her to correct severe, unwarranted (no children yet) ptosis in my already size D breasts. She provided me with honest feedback and ensured I had realistic expectations about the outcome of any surgery, whether it were a lift etc. Ultimately, I went with a mid sized implant under the muscle, instead of going with a lift that might have resulted in extensive scarring. The outcome has been fantastic and 10 years later, I am still very happy. Dr. Greenberg also had a wonderful approach to "Mommy Makeovers" ! I went to see her after my first child to figure out how to get rid of the last bit of challenging chub on my tummy, thighs and flanks. I wanted a tummy tuck, and she helped me understand the procedure, and as usual in sincerely honest approach, helped me to see that a tummy tuck wasn't necessary at all, that will a little bit of lipo in the right areas, and diet & exercise, I would have the results I came in looking for. Two years after that procedure, I am completely pleased – Dr. Greenberg is not just a surgeon, but an artist as well! She completely resculpted my waistline and gave me curves that were better than when I was 25! I am fortunate that in every consultation, Dr. G has been direct, honest and clear with what to expect, where other doctors that I had consulted with more or less agreed with me or told me what I wanted to hear. I have referred her to dozens of friends who have had similarly great expriences. When it comes to procedures like these, its crucial to find a doc with integrity, a good sense of humor, and willing to tell it like it is. A consummate professional, I can guarantee that I will be coordinating my future botox appointments (which is another A++ for the Dr.G!) during my business travels to the Bay Area!
K.S., Breast Augmentation, Eye Lift, and Liposuction patient
"I am IN LOVE with my new set of twins!"
It's been a couple weeks since I had my breast augmentation and I am just elated. At first I was apprehensive about getting an incision under the breast since its scarring is more noticeable than around the areola. But it's only been 2 weeks since my augmentation and my scarring is practically invisible when I face the mirror topless, all because Dr. Greenberg was able to make a small incision at the exact location under my breasts where it casts a thin shadow. Of course the scar is somewhat noticeable when lift up my breasts, but it has really only been 2 weeks and this is just a minor trade-off I was willing to take in order to get the wonderful results I've received from Dr. Greenberg. I am in love with my new set of twins. They are absolutely perfect. I feel so much more comfortable, confident and beautiful and it all now beams through my body language. I am just go glad proceeded with the breast augmentation, now I don't have deal with skin irritations from stuffing my bra. This procedure took a load off my chest, ironic eh? haha! Thank you so much Dr. Greenberg. I am truly honored to be one of your patients!
B.B., Breast Augmentation patient, San Francisco, CA
"She has extensive knowledge and have experience on this procedure"
A couple years ago, my girlfriends sat me down and gave me an intervention about the my overuse of makeup. They had a problem with how I caked raccoon eyes and plastered false lashes just to walk two blocks to the mailbox. I looked in the mirror and they were right. I realized I looked like a 5-dollar hooker trying to sport a dark blue smokey-eye look with bronzer 3 shades too dark- my face looks like I belonged in Jersey Shore, but my body was the same shade as a corpse. They said I had no choice but give up makeup and let my skin BREATHE, for just a week. After the first few days, I was ready to trade in my 3 year old nephew for the return of my makeup. But by the end of the week, I began to feel more comfortable in my skin and admiring this whole "natural" look. My only concern was that I had was my balding lash line from the constant tearing out of falsies. God, I love my honest friends. But why didn't they grow the balls to give me an intervention sooner? My highly-arched eyebrows that made me look like I had a horrible face lift which probably intimidated them. Yes, that's probably why. So, I originally found Dr. Greenberg through Yelp when I was looking for specials on Latisse, a powerful eyelash enhancer. Buy 1, get 1 free Latisse? My stereotypical inner Asian instincts say, HECK YES! Within 3 months & with the help of Latisse & an eyelash perm, my lashes began to swipe the ceiling cause they're so long! I no longer cake on pounds of makeup nor use false lashes. A few simple swipes of mascara and I'd walk out of my house feeling like a million dollars. Everywhere I go, people of all ethnicities comment on how beautiful, thick and long my lashes are, and I refer them all to Dr. Greenberg. Ok enough about me, this review should be about Dr. Greenberg, (see how self-centered I am with my newfound lashes?). Since the dinosaurs roamed the earth, I have always known I wanted a breast augmentation. Growing up, I'd stuff my bra with anything within arms distance. In high school, I decided to work towards savings up to finally get this procedure done. Four jobs and 3 1/2 years later, I finally saved enough to make my dream come true! First, you must know, finding a plastic surgeon is like finding a soulmate, you have to date around to find out who's truly, "the one." You are exposing your innermost insecurities and blindly trusting this person to mold you a better version of yourself. I have invested a huge amount of my life working to be financially capable of paying for my own procedure and had declined countless nights out and shopping sprees in order to save for it. I'm typically the type to dive in head first when I want something. But I knew this procedure is life-changing and I wanted to consult with a good amount of doctors before settling with one. For the next few months I visited 8 other different surgeons who quoted me 5000-7000 dollars for silicone breast implant augmentation. One of those consultations was with Dr. Greenberg, who has heavy experience and extensive knowledge on this procedure, as she performs 50-70 cases a year. She spent a generous amount of time clearly explaining to me everything I needed to know about the procedure. She allowed me feel the different implant types and on top of that, sent me home with a kit that consisted of different implant samples so I could place them in my bra to see what size I'd prefer. She put my anxieties at ease and effectively helped me finally decide to get silicone implants, under the muscle and through the bottom of my breast. My boyfriend and I left her office knowing that she was, "the one." However, her price was a bit steeper than I anticipated, so I couldn't get the augmentation as soon as I wanted. (She does accept credit card, but I personally feel better paying in full. I'm sure she'd appreciate that as well.) It's been almost half a year since my first consultation and I'm scheduled for my pre-op tomorrow. I'm typically a highly anxious person to begin with, but knowing that I will be taken care of by such masterful artist such as Dr. Lauren Greenberg, I hold nothing but pure excitement about my procedure. I am extremely privileged to have the opportunity to be her patient and I will update next month with great news of how my procedure goes
B.B., Breast Augmentation and Latisse Patient, San Francisco, CA
"She treats her patients with premium concern and care"
It's been a week since I've gotten my breast augmentation and a minor liposuction procedure done and now I cannot look in the mirror without tears of joy streaming down my face. And it's all thanks to Dr. Greenberg's expert aesthetic eye. My confidence has amplified since I met her the first day I walked into her office to buy my first box of Latisse. She thoroughly worked with me over the years to help me finally knock out the kinks on my body that found dissatisfying. And the results exceeded my expectations. What attracted me the most is her concern for the future aesthetic beauty and well-being of her patients and puts into consideration if the procedure be beneficial as we age, or will it create complications. She could have easily pocketed thousands of dollars from me, but instead, told me not to get certain procedures done due to the high potential of dissatisfaction when my 30′s-40′s rolls around. She is the only surgeon that I consulted with who was blunt enough to admit this to me, along with a great deal of other helpful information. She's not your typical plastic surgeon who is ready and willing to proceed with your extensive list of surgeries in exchange for your life savings without mentioning that 10-40 years down the road the drawbacks will most likely outweigh the temporary benefits. She treats her patients with patience and premium concern and care as though they are her daughter or sister. Her office is beautiful and cozy, which makes her patients feel comfortable. It doesn't have that cold-plastic-highly-modern feel to it, as other plastic surgeons I consulted with had. What are you, as a patient, you paying for? The Picasso painting hanging on the wall of your surgeon's waiting room? The high-rent of a room located in the heart of a rich city? Or are you paying for the flawless expertise, extensive knowledge and personable care of your doctor? That's what I was looking to pay for, and those are just a few of the many great qualities that I saw in Dr. Lauren Greenberg. And on the side note, the ladies in the front desk, Patty and Marty, are warm-hearted sociable sweethearts. I highly recommend Dr. Greenberg to anyone who wants to enhance themselves and expect beautiful, natural and precise results that will leave you more than satisfied!
C.K., Breast Augmentation and Liposuction patient, San Francisco, CA
"Life is definitely better!"
Dr. Greenberg is an extremely skilled, compassionate surgeon. I had been through 2 breast augmentation and reduction surgeries. One was performed by a well known on TV beverly hills plastic surgeon who is a supposed known expert, who left me disappointed, disfigured and never even saw me after the surgery even though I tried to schedule with him. I have to say since my first appt with Dr. Greenberg, she knew what I had gone through and understood me thoroughly and took the time to understand my needs and she gave me very comprehensive advice. I thought I needed a smaller implant but she suggested I had enough breast tissue to remove implants and she was correct. I have never even in my twenties had perky nice figured breasts. She uses a technique that leaves minimal scarring and s sure to uplift the breast. Now, I take off my bra and have to stare awhile in the mirror because I can't believe the nice well shaped perky breasts in the mirror are mine. I look at them for the first time admiring them adoringly. Although I have always had a positive outlook and disposition, I cannot explain how Dr. Greenberg's skillful work has given me my life back. I can wear pretty shirts that close and do not pop open, my breasts have a beautiful uplift and I can exercise and even jog again. Life is definitely better. Dr. Greenberg has studied different techniques and explains why she uses the technique she does and explained to me exaxtly what to expect after. This experience was so vastly different than the other two I had. I would recommend my sister, my mother, a friend to Dr. Greenberg because I trust her fully and know that as a woman she cares about women, their health and has the skill to help women beccome the best they can be. She would never push a procedure on anybody and explains clearly before the outcomes that can be expected. As far as caring for her patients, she took the time on her way home from her vacation for a follow up visit with me after the holidays as my home is 2 hours away from her office. I cannot sing her praises enough. In short, yes, I highly recommend her. From California
R.L., Breast Implant Removal with Breast Lift, Revision, and Capsulectomy, Sacramento CA
"I highly recommend her."
She is a knowledgeable very intelligent will train upfront courtesy surgeon and honest. I know this from experience.
C.F., Abdominoplasty and Liposuction patient, Los Banos, CA
"I went back three weeks later for a second round!"
Lauren Greenberg is the only board certified plastic surgeon I will let work on me now. Dr. Greenberg takes as much time as you need during consults to ensure that you have all the information you need, and that all questions are answered. I went in wanting a breast reduction and mini face lift, and instead she told me I needed a lift, not a reduction and could do it with a lollypop incision. My other surgeon that I was schedule for the procedure said I had to have an anchor incision and take me down to a C, which is smaller than I wanted. This is a HUGE difference in scarring and size. It's easier to take off more breast tissue later on if I want them smaller than to have to put an implant in to get the size back. Regarding the request for a mini face lift, she said it wasn't time and suggested several other options that were non-invasive and much less expensive. (I am 48 years old). I said I'd go the Juvederm route first, and she stayed late to administer it without hesitation. I went back three weeks later for a second round, and the next day coworkers told me how good/rested I looked – vibrant with great skin! Dr. Greenberg does not up sell you, gives you all of the downsides of treatments and surgeries and is honest about complications that past patients have had and how to avoid them. She doesn't talk down to you, doesn't use clinical terms that a layman would not understand, and uses analogies to explain how the different options work. She is very busy, and you need to be patient when making appointments because she is so booked…because she is THAT good. I have two more procedures scheduled with her and am no longer afraid to have the surgery. Check out her website – she puts so much time and thought into it to educate her patients and the public. She described the different incisions for breast reductions/lifts including what she favors and how she does it. Don't have fillers or surgeries done until you have the chance to meet her. You've be happy you did.
N.M., Breast Lift and Skin Fillers patient, San Jose, CA
"My results were perfect and I couldn't ask for anything better."
Dr. Greenberg is brilliant. Her work is impeccable and you won't be disappointed. Like every plastic surgeon, she has her own idea of what would look right/beautiful and she is very honest and straight forward. She won't let you look foolish and takes pride in making sure you come out looking as natural as possible. My results were perfect and I couldn't ask for anything better. I strongly recommend her for your procedure. She's personable and cares about her patients and at the same time flexible to work with you and make time for you whenever needed. GO TO HER! : )
S.S., Breast Augmentation patient, Campbell, CA
"I was so certain she was the one, I had surgery two weeks later!"
"The only issue that prevented me from breast augmentation was the doctor. I looked at numerous sites, but I just couldn't make the plunge. Then a friend admitted to having augmentation and a tummy tuck. She was thrilled with the outcome and looked perfect in her tightly fit t-shirt. My visit with Dr.Greenberg was exactly as my girlfriend described. She was informational, thorough, sweet, a good listener, and great at making me feel confident in my decision. She always gave me the option to change my mind, as women often do, and no question was silly or irrelevant.
I was so certain she was the one, I had surgery less than 2 weeks later. My experience was extremely positive and my breast are naturally FABULOUS!
Signed,
Eternally Grateful
D.D., Breast Augmentation patient , Woodside, CA   
"She caters to women who want a natural look"
Just over one month out and I am very, very pleased with the results. The breasts are just the right size, I'm so glad I didn't let anyone convince me otherwise. And the lipo is still settling a bit, but looks lovely – Something I'm eager to maintain. The lipo was in part to even out some uneven fat distribution due to scoliosis, and I think she did a great job.
I chose Dr. Greenberg, after seeing a few other top surgeons in the bay area, because: She listened to my preferences (not wanting to go too big with the breasts) and didn't try to push me to do anything I was uncomfortable with; She had me go home and practice wearing "trial implants" to test out the size; she seemed extremely knowledgeable and up to date with current research in plastic surgery; she explained things in a clear, succinct, and understandable manner; she answered all my questions; I had a feeling of trust and confidence in her; she caters to women who want a very natural look and feel; she was direct and honest about what kind of results I should expect; she and her receptionist were extremely accommodating with scheduling and communication when I had conflicts or was not easily contactable; she was kind and loving and made me feel safe and cared for; her price was fair; being treated near the Stanford Medical Center with a Stanford anesthesiologist made me feel safe.
August 2013, RealSelf
Online reviews of Dr. Lauren Greenberg on Realself
Featured Patient Reviews
---
---
---
---
"She was the only one who said she wouldn't do what I wanted but recommended something else"
"I went to Dr. Greenberg about 6 years ago. She was the last of the 6 doctors I interviewed in search for a doctor to do my breast augmentation. She was the ONLY one who said she would not do it. I had lost about 100 lbs at the time and had not yet had kids. She said, she would not do the tummy tuck I was considering either as I should wait to have my kids and see her when I was done. She did offer to do some other work on me at the time that would not be damaged by a pregnancy weight gain and would help my overall look in the meantime.
It was a very intense procedure called a Medial Thigh Lift but the results I believe were phenomenal. She did some lipo too to help contour my shape a bit more. It wasn't to lose more weight, as I had done that already but it was to take out the extra skin I had on my legs and inner thighs and stretch marks that were always very embarrassing.
My scars healed very well and are almost unnoticeable. I have since had 2 kids and now am ready for my "mommy make over." Again, I interviewed other doctors because I really wanted the "gummy bear" implants. Dr. Greenberg doesn't do them but does the cohesive gel implants and she did explain the difference to me.
I chose to go with Dr. Greenberg again for this surgery because I knew what her bedside manner was, she was straight forward with me last time about the expected results and she is always more cautious and looks long term for you.
I would highly recommend going to Dr. Greenberg if you are considering any plastic surgery, she is professional and is constantly educating herself as you can read in her blogs. I met with her twice for a consult already before my pre-op and she said to call or email if I have any further questions. We've chatted through email and on the phone and for a busy surgeon that says a lot. "
S.B., Inner thigh lift and liposuction patient, San Jose, CA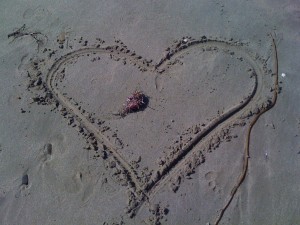 "In a word, AHHH-Mazing!"
"I saw Dr. Greenberg several months ago for a breast augmentation and I could not be happier with the results.  I was intent on finding a Dr. who would listen to me and what I wanted and not just tell me what I should get.  Through several consultations, I was able to work 1:1 with Dr. Greenberg on what my overall goal was and I came out of surgery with the exact results that I was going for.
Aside from the results, Dr. Greenberg was extremely patient with me while I made my decision, I did not feel rushed and I felt very confident going into surgery because every detail was explained to me.
I highly recommend Dr. Greenberg.  Her office is very welcoming, her work is impeccable, and Marty at the front desk is extremely friendly and always makes me feel at home when I walk in the office."
L.L., Breast Augmentation, San Jose, CA
"She truly cares about her patients"
Dr. Greenberg is an amazing surgeon. I had a breast augmentation done by her about a year ago and could not be happier with the results. I never imagined that my results would look so great. She has a wonderful relationship with her patients and she truly cares about her patients. I would never go anywhere else!!!
"My friend interviewed eight doctors before deciding on Dr. Greenberg"
I was referred to Dr. Greenberg last year by an acquaintance. I was so fortunate that my friend had done all the "leg work." Dr. Greenberg spent two hours with me during our initial consultation. I never felt rushed or pressured. My surgery could not have gone better.
Dr. Greenberg is so forthright. She absolutely will not do any procedure if she thinks it is not right for you. Additionally, whenever I had a question before, during and after my surgery, Dr. Greenberg was a phone call away. I cannot say enough about Dr. Greenberg's credentials, skills and patient comfort.
P., liposuction and abdominoplasty patient, Gilroy CA
"I feel like a sexy lady again"
Dear Dr. Greenberg,
When I met you just a few short months ago, I walked into your office just "a shell of a woman". I was a Mom of two wonderful children that I totally adored, I have the most amazing husband anyone could ever want, a house in the mountains that I just loved living in. Someone may wonder how I became just a shell of a woman while having everything I had ever wanted?
Well it was because of my "war wounds" from having children. I was so embarrassed to show you my stomach I was in near tears, but when I heard your very soothing voice saying, "Oh sweetie", right there and then I knew you understood my journey and my pain. Thank you for not being like other Plastic Surgeons. Thank you for not making me feel small or vain for wanting to get my stomach back to a somewhat normal looking stomach. Thank you for helping to never hear again "Oh when are you due" and my answer was, "I am not pregnant I am just fat". But I wasn't fat. I had some lady rub my stomach and give the "aaawwww" as if I was expecting-that did it. Well that and the 4 days of crying over it. Thank you for admitting that my breasts were "just fine" and "leave them alone", my husband totally agreed with you too!
You gave me hope that I could look and feel like a sexy lady again. Saying thank you never seems like enough to you and to Marty for everything you have given me. By you and your great work I was able to lose 7 inches off my waist! Yes world, you read that correctly 7 INCHES! This surgery was never about weight loss, it was all about correcting my super blown out stomach.
Right now I feel like the character of "Buddy Love" from "The Nutty Professor", I swear every time I go into a store to shop for myself, I want to scream, "SPANDEX! I WANT SPANDEX!" While I do know that there is a load and/or age limit on Spandex, it's really funny to say it to people!
Just flat out bless you for filling my "shell" and giving my family back their Momma. I swear if I ever want any type of "tune up" no other Plastic Surgeon will ever touch me.
Sincerely yours,
KG
K.G., Abdominoplasty and umbilical hernia repair, Santa Cruz Foothills